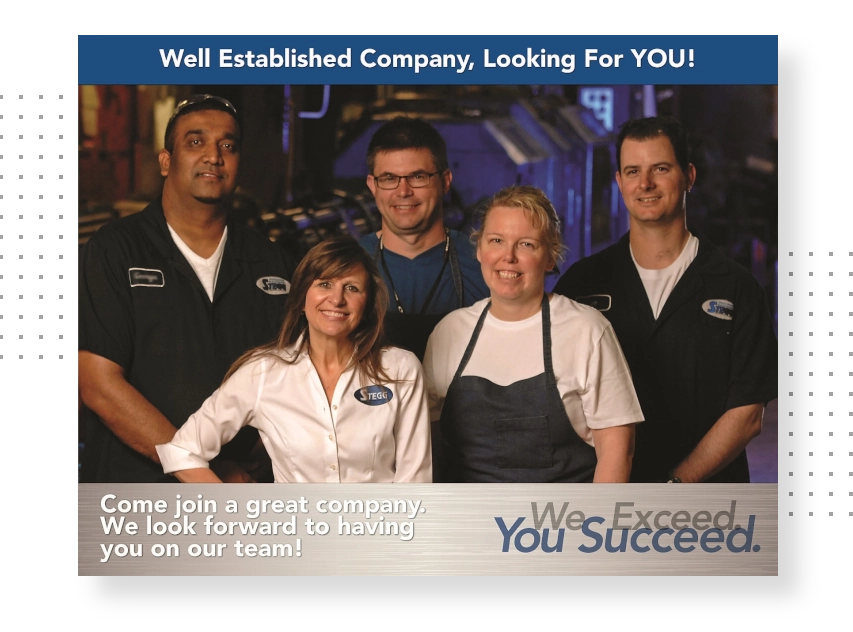 Offering Job
Opportunities to Qualified CNC Machinists
​​At Stegg we are looking for good people to join our team. We have two sites, one in Canada and one in the United States.
We will only consider resumes from candidates who have the legal right to work in the country where our plants are located.
For each of these sites, we are looking specifically for:
We are also looking for candidates to fill many other positions we have in both of our sites, including production, engineering, sales and quality.